Enterprise
We help enterprises make faster, better‑informed decisions in complex environments by bringing them timely, actionable Data, Visualizations & Reports driven by Business Intelligence.
Web & Mobile and MVP & POC
We accelerate new and growing businesses with power of rich and functional web and mobile applications. Whether you're launching a new startup, or looking to bring innovation to your company, we provide solutions to build MVPs and large scale applications to bring your big ideas to market.
IOT
Experience Seamless Integration and Unification of diverse applications and devices. We ideate, design and build amazing solutions that will boost your organization's productivity, enhance asset utilization and reduce human intervention.
Machine Learning & Data Analytics
Expertizing in areas of Web Crawling, Modelling, Regression Studies, Complex Networks, Computer Vision, Graph Modelling and state-of-the-art Deep Learning Techniques.
Our Team
Mayank Bhasin
Chief Executive Officer
Researcher - Behavioural Analytics, Nano Chemistry, AI
Praveen Kumar Killaka
Chief Designer - Front End, UI/UX Animator
Harshit
Tech Lead AI-ML
Researcher - Behavioural Analytics, Quantum Chemistry, AI
some of our clients whose
businesses are now powered by us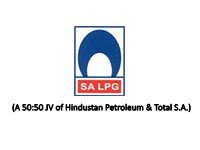 We work on various problems and offer innovative solution design. Agencies from enterprises to startups have benefitted from the technologies offered by us.